Coverage You Can Rely On
Protecting you, your family and your property is what insurance is all about, and Butler & Messier takes the time to get to know you and your personal insurance needs. We will apply discounts and credits to your auto insurance, and our representatives will offer cost saving suggestions that ensure you are getting dependable coverage at an appropriate price.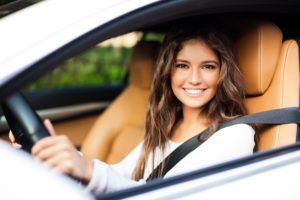 Butler & Messier's auto insurance discounts include:
Passive restraint
Driver's Education
Senior citizen
Multi-car
Low mileage
Safe driver
Group
Public transit
Anti-theft device
e-Customer
Loyalty & Renewal Credit
Advanced Driver Training Credit
Good Student
Hybrid Vehicle
Student Driver Away at School
Motorcycle Insurance
Factors that determine the premium for motorcycle insurance include the type of motorcycle, your driving record, your driving experience, whether or not you park the bike in a garage, and number of intended miles driven weekly. Rates are often based on the average number of riding months.
Recreational Vehicle Insurance
Internal components, appliances or plumbing in your RV can cause a multitude of problems. In most cases, they can result in the owner paying for the replacement or repair of these various items. Specialized insurance for your RV picks up where your existing auto policy leaves off. Whether you own a motorhome, camper, trailer, or 5th wheeler, we have the insurance coverage plan to fit your needs.
Marine/Boat
Your vessel and its equipment are covered by boat insurance. It also provides valuable liability coverage. Anyone using your boat, with your permission, is provided the same coverage as you are provided.
For more information about what our policies cover, visit us at one of our locations or call (401) 728-3200.