We Have Been Providing Insurance Services for over a Century
We understand that you may not have the time to search for the best coverage options for you and your family. At Butler & Messier, we impartially do the comparison-shopping for you, finding you superior personal insurance at an affordable price from the 50 insurance companies we represent.
Auto Insurance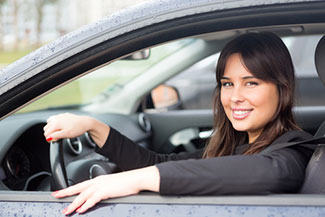 Butler & Messier will apply discounts and credits to your auto insurance and our representatives can offer cost saving suggestions that ensure you are getting dependable coverage at an appropriate price.
Some discounts available include:
Passive restraint
Driver's Education
Senior citizen
Multi-car
Low mileage
Safe driver
Group
Public transit
Anti-theft device
e-Customer
Loyalty & Renewal Credit
Advanced Driver Training Credit
Good Student
Hybrid Vehicle
Student Driver Away at School
Recreational Vehicle 
Internal components, appliances or plumbing in your RV can cause problems and, in most cases, the owner ends up paying for the replacement or repair of these various items. Specialized insurance for your RV picks up where your auto policy leaves off.
Marine/Boat
Your vessel and its equipment are covered by boat insurance. It also provides valuable liability coverage. Anyone using your boat, with your permission, is provided the same coverage as you are provided.
Motorcycle
Rates are often based on the average number of riding months. Factors that determine the premium for motorcycle insurance include the type of motorcycle, your driving record, your driving experience, whether or not you park the bike in a garage, and number of intended miles driven weekly.
Homeowners' Insurance
Your home is your most important asset, and Butler & Messier will treat your home as importantly as you do. After offering comprehensive homeowners' insurance, we periodically evaluate your insurance throughout the year to guarantee your home is receiving complete coverage.
Our claims team offers immediate evaluation, processing and management of your claims. Because of our efficiency and excellent customer service, you'll be happy you chose Butler & Messier when it really matters.
We will investigate all available credits and discounts that could apply to your home such as:
Burglar or Fire Alarm Systems
New or First Time Homebuyers Discount
Superior Home
Loss-free Credits
Account Credit
Nonsmoker Credit
e-Customer Discount
In addition to homeowners insurance, we offer insurance for renters and condo owners as well as flood insurance.
Renters' Insurance 
Renters' insurance covers your personal possessions if you rent a house or apartment and includes personal property and liability coverage. Without insurance of your own, you could be left without anything in the event of a fire or burglary.
Condo Insurance
To cover your condo from damage, theft, fire, vandalism or personal liability, you should consider condominium insurance. Some condo owners believe they are insured under their condo association's insurance, but these policies only offer coverage for the building's structure and complex grounds.
Flood Insurance 
Standard homeowners policies do not cover losses caused by flooding, and you should have flood coverage even if you are a renter and your property is in a low to moderate risk flood zone. Flood insurance covers damage to buildings, personal possessions, fixtures, machinery and equipment as well as prevention measures and cleanup expenses.
Life insurance guarantees the payment of a sum of money upon the death of the insured. With a life insurance policy, your assets are dispersed in a manner that you decide, ensuring that the people you leave behind are cared for after your passing. We offer whole life, term life, universal life, and variable life policies. Visit our Life and Financial page for more information about these products.