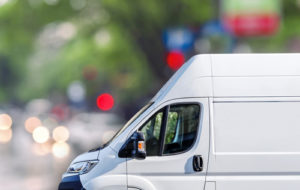 If you own a business, your commercial vehicles may represent one of your biggest assets. For that very reason, it is important to have protection in place to ensure the well-being of your company vehicles. A commercial or business auto insurance policy from Butler & Messier Insurance Agency will protect your vehicles against theft, fire, and weather-related losses, such as a floods.
In addition to protecting against physical hazards, you should also be aware of liabilities that could arise from incidents of theft, collision, and other mishaps. Unforeseen incidents can happen to any driver while on the job, regardless of his or her level of skill or experience. These instances can leave business owners vulnerable to financial hardship if some precautions are not taken into consideration. That is why we also provide general liability insurance to defend your business against claims of bodily injury and property damage. We understand that no two businesses are alike and will work to find the right policy for your business's needs.
If you are unsure whether you need commercial or business auto insurance, read some of the reasons below that might require you to carry a commercial policy:
You have employees that operate vehicles registered to a company or partnership.
The vehicles you own are used to conduct a service, such as transporting people or goods.
Hauling tools and other heavy equipment are necessary in order to conduct your business.
The current liability coverage you have does not cover losses that might occur in your line of work.
Since 1903, the people and businesses of Rhode Island and Southeastern Massachusetts have turned to Butler & Messier Insurance Agency for all their insurance needs. For commercial auto policies that have you covered, visit our offices to learn how we can help you or speak with one of our agents at (401) 728-3200.