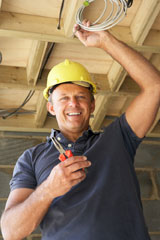 Our professional staff will conduct a complete analysis of your business insurance needs. Working with you, we design a customized, competitively priced proposal that will ensure the total protection of your business.
We represent a selective group of financially sound, reputable insurance companies, and we place your policy with the company that best matches your current situation and insurance needs.
Regular Insurance Adjustments
Not only do we find the best match for your current needs, but throughout the year, we'll also review your coverage and make adjustments to meet the requirements of your changing business. We will ensure you always have the proper levels of protection.
Proactive Risk Management
Butler & Messier take a proactive approach to claims by including a professional risk exposure consultation and assisting you in minimizing and preventing loss. We offer on-site claims handling and a customized claims kit. We will process all claims quickly and efficiently.
Commercial Coverage Options
Property, Auto & General Liability 
We insure your business against theft, fire, and weather- related losses. The vehicles used for your business can be insured against damages and liabilities arising from theft, collision, and other mishaps. Additionally, general liability insures your business against claims of bodily injury and property damage arising from the operation of your business or from your employees.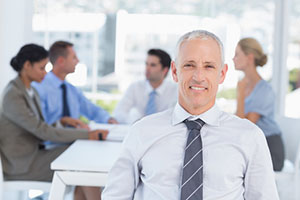 Business Owners' Package 
Our business owners' package offers premium discounts and special payment options by combining property and liability coverage with other features to ensure comprehensive protection.
Workers' Compensation 
Butler & Messier can help protect your employees while injured at work through workers' compensation. This is an annualized coverage, and is usually required with one or more employees.
Professional Liability
Professional liability insurance is not only necessary for doctors and lawyers, but for all businesses. Professional liability will protect your business from expensive claims if your client holds you responsible for errors, or the failure of your work to perform as promised in your contract.
Commercial Umbrella 
Umbrella insurance is a form of liability insurance designed to offer extra financial protection in the event of a loss that your primary commercial policy does not cover. For example, if a legal settlement exceeds the limits of your primary business insurance, umbrella insurance provides your business with additional protection.
Specialty Coverages
To maintain adequate coverage for all your business insurance needs, Butler and Messier also offers the following specialty coverages:
CPA Profession Liability Program
Contractor Packages
Retail & Manufacturing Jewelers' Program
Inland Marine Floaters
Group Life, Health & Employee Benefits Plans
COBRA Administration
Supplemental Employee Benefit Plans
Butler & Messier also specializes in supplemental employee benefit plans. Benefit plan options include the following coverages:
Dental
Vision
Hearing
Life
Disability
Long Term Care
Executive Compensation